About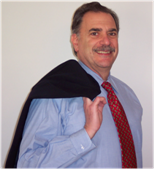 Have you been reading everything you can about private money lending and are still having trouble putting all together?
Are you stymied not knowing whether you're " doing it right". And you're afraid you'll blow it with potential private money lenders. Have you been avoiding talking to friends and family private money lending because you fear they'll join the NFL ("no friends left") club?
You are not alone.  These are common challenges in private money lending.  And they are Easy to correct with the right training.  And now, you have your choice to get it.
Dr. Richard Odessey started off as a professor of Physiology and then helped start a Biotech company which raised $10 million in funding.
For the past 10 years, Richard has been investing in Real Estate and closed almost every type of real estate deal imaginable, including short sales, flips, lease options, owner financing, rehabilitation, new construction and more on both single- and multi-family properties.
Despite a lot of book learning, but it took Professor Richard several years and tens of thousands of dollars to develop a street smart system for private money lending. It's a proven system that works with real people and real private investors with real money.
Because he is also a Private Money Investor as well as a Real Estate Entrepreneur, he has intimate knowledge of both sides of the private money lending equation.
So Richard's been where you are – and he's been where your Potential private money lenders are. And he is going to help you understand both sides so you can get the private money you need to complete the real estate deals you want.